Date: Tue 14 Nov 2023
By Andy Poole
FEATURE | BEST BLACK FRIDAY CAMPAIGN YET FROM VEO
Early access to this superb offer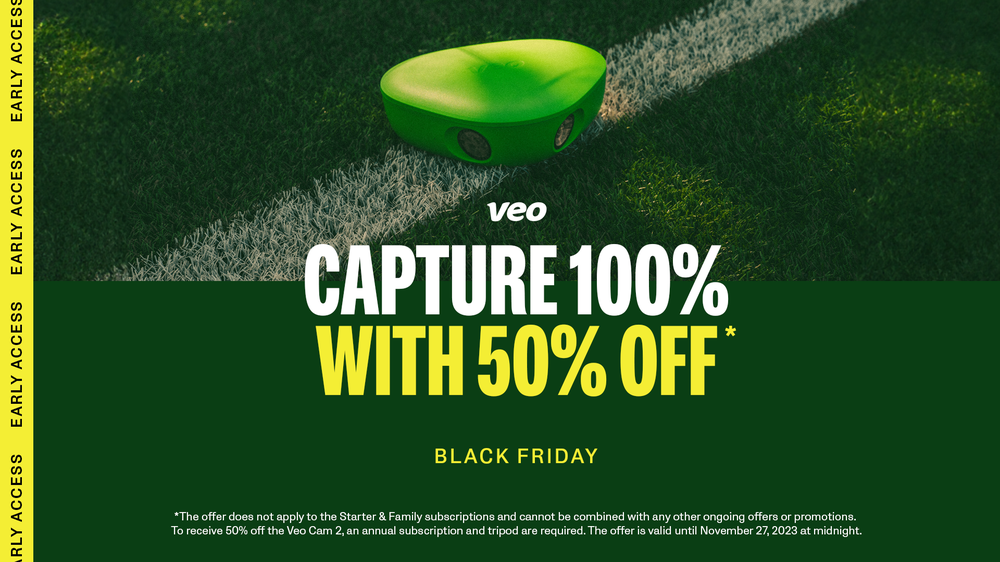 Veo have announced what they describe as their 'best Black Friday campaign yet'.
You will be able to get 50% off a Veo Cam 2.
Simply follow the link to get early access of this superb offer: VEO BLACK FRIDAY OFFER
The offer does not apply to the Starter & Family subscriptions and cannot be combined with any other ongoing offers or promotions. To receive 50% off the Veo Cam 2, an annual subscription and tripod are required. The offer is valid until November 27, 2023 at midnight.